Oceanside's Ultimate Small Group Kettlebell Training Program
Our unique approach to small group training gives you the perfect blend of kettlebell workouts and group accountability. At Iron Core Way, our small group fitness classes offer the same customized approach as personal training, where you'll get tailored workouts and nutrition coaching, but with the extra motivation and support that comes from training in a social environment. Join us in Oceanside and start getting real results faster than ever!
Just fill out the short form below to learn more about small group training!
Why Choose Small Group Fitness Classes?
If you want to cut through life's competing demands and get a high-quality, effective, dynamic workout that will get you real results, you need systems in place to keep you accountable. Our small group training system is designed to fit into your busy schedule and empower you with the dynamic kettlebell workouts and high-intensity training that you need to see results.
We're proud to offer a variety of programs, including:
The Fabulous Five: Everyone thinks this is an easy class...until they attend it. By using five of the six HardStyle Kettlebell basic movements (squat, clean, press, Turkish get-up, swing) this class challenges your entire body. Condition your back, tighten your grip, develop your legs and arms, test your resolve. This class does it all.
The Sinister Six: You have mastered five of the six basic kettlebell movments; squat, clean, press, Turkish get-up, swing). It is time to add the Tsar of all kettlebell lifts. Enter the kettlebell snatch. You will never look at strength and conditioning the same.
Iron Core Foundations: This is a great class for new students or anyone needing a bit of a slower pace to establish a solid base from which to grow. Learn proper breathing techniques as well as hinging, squatting, and pressing patterns.
SEP - Strength Endurance Progression: 1.0 - Loaded with kettlebell and bodyweight movements, this class will test you physically and mentally. 1.5 - Faster and more complex. Not for beginners or anyone not comfortable with the fundamentals of kettlebell training.
Kettlebell Basics Workshop: So you have decided to begin training with kettlebells but don't know how to do it safely and effectively. This workshop is for you! You will walk away knowing the basic principles guiding The Iron Core Way's special brand of kettlebell technique. Breathing, proper grip, and requisite posture are the main points covered.
Our team of professional trainers at Iron Core Way has helped men and women from across the Oceanside area transform their fitness on a convenient schedule. Experience boosted energy and reduced stress, get a slimmer waist, and pack on more muscle... it all starts here!
Through small group training, you can:
Accelerate fat loss and torch calories
Get workouts tailored for your goals
Access important nutritional resources
Be supported by an awesome community
Our unique approach to small group training will help you slim down, tone up, and get the body you've been craving. At Iron Core Way, we're redefining fitness, and we're proud to help people in Oceanside become the healthiest, happiest version of themselves.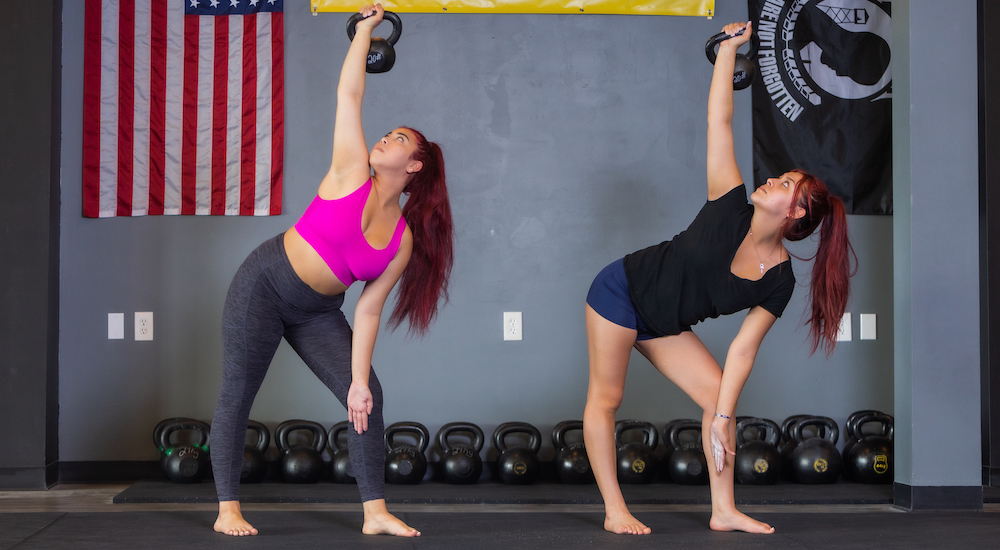 Begin Your Journey at Iron Core Way Today!
It only takes a quick consultation to put yourself on the path to results. With proper nutrition, coaching from fitness professionals, and the support of our incredible community, the Iron Core Way team is helping people from all across Oceanside engineer new habits and promote better fitness. Get started with our small group training and discover the difference that our unique approach to fitness can have.
Just fill out the short form below to get started!