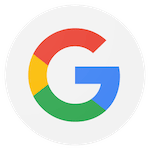 I started my training journey at Iron Core Oceanside last April. I didn't have experience with strength training in the past, but Os and Erika have taught me how to become strong. Os's class is not only about working out or burning calories, it has taught me how to slow down and do things correctly, improve my balance, and learn lifelong skills that will help me exercise correctly the rest of my life. He has helped me discover that I have it in me. Os and Erika provide a 1:1 training and have accommodated me on different days and times. I recommend Iron Core Oceanside, it has changed my life. It's not only a gym class, it's a whole process to becoming a better person.

Alison James / San Diego, CA
Mr. Motivation!!!
Os Aponte is the best fitness class trainer I have ever experienced. As a relative newcomer to kettlebells, I like the fact that he takes the time to give very specific instructions and gives demonstrations to show what to do and what not to do. His classes are always varied and challenging and they go by so fast because he is so high energy, and is constantly encouraging everyone to do their best and keep going. I have never been any good at getting out of bed early to exercise before work, but since finding Os and kettlebells at Iron Core in San Diego I now even make it (occasionally) to Os' 6:00 am class. Os is a very humble, patient, and generous person. I love going to his class because his energy is infectious. He always has a quick smile and a gentle word for everyone...and he plays great music!!!
Thanks, Os, you totally ROCK!!!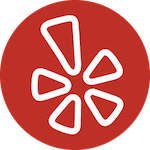 Os is a wizard with the kettlebell and is very detail-oriented when training clients. Classes are fun challenging, and Os always mixes things up to keep it spicy. He's also really knowledgeable about all the different aspects of fitness and is more than willing to help. I would definitely recommend it if you're looking to get in shape. They also have in-house physical therapy that's pretty top-notch.

Eric S. Naegle / Carmel Valley, CA
Steady as She goes!
I have been training with Os for about 9 months now. On my first class, I couldn't even execute a single pushup, it was pathetic! After years of physical neglect, a sedentary lifestyle, and a very high-pressure job mixed with lots of rich food and alcohol I had lost all sense of my physical self. Os, using kettlebell instruction, Z-Health and a lot of patience and dedication (on his part) has brought me back to the physical world. My experience with Os has been one of steady progress. Each passing month, more strength, more flexibility with better endurance. No fireworks, no marching bands, just rock-solid, one foot in front of the next progression. To date, I have lost 38 pounds of fat and gained almost 11 pounds of muscle (I got tanked.) Not bad for an old guy! I have a lot of gratitude for Os, I only regret that I can not somehow give him a 20 instead of a 10 because he most certainly deserves it!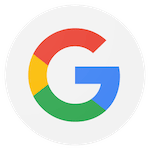 Oz and Erica are amazing. They have showed me the love of kettle bells. They both will take the time and help adjust your technique, to ensure that you are not going to get hurt. I have never been stronger.

C Maidhof / San Diego, CA USA
What's Shakin Baby? NOTHING! Thanks to OS and Kettlebells
I've always been blessed with normal body weight and never really had to diet or exercise to maintain. But now, after years of sitting behind a desk with no real structured exercise program, I found that I had not only lost a great deal of my strength but balance and coordination weren't far behind. (Not to mention a few extra pounds.) Suddenly I couldn't do the things I used to do. I tried all the usual...24 hr. fitness, weight lifting, bike riding, lots and lots of walking...it wasn't working. When my good friend would greet me with his usual "What's Shakin Baby?" I would cringe at the reality. Then I saw an article on Sarah Lurie's Iron Core Kettlebell gym and decided to give it a try. Everything wonderful you read and hear about Kettlebells is absolutely true. At Iron Core I met Osvaldo Aponte or "Os". He is absolutely amazing. A gifted and knowledgeable trainer with an outstanding talent for inspiring each client to reach their personal best. The monthly fee for being a member at Iron Core is the best deal in town. I pay the price for group classes but always feel like the personal instruction I receive from Os couldn't be any better even with a one on one personal trainer. I can once again do the things I used to do, from everyday tasks to endless hours of snowboarding!! Os has the knowledge necessary to help you reach your fitness goals no matter what level you aspire to. His classes are hard and fun at the same time. And never, never boring. He has a positive attitude and an uplifting personality. When you are standing there swinging a kettlebell and dripping buckets of sweat Os will say "Keep it up, you are almost there, IT's EASY, you can do it" and you'll actually believe him!! Now that's talent!! If you have a fitness goal you'd like to achieve come see Os at Iron Core, he'll help you make it a reality. And now when my friend asks "What's Shakin Baby?" I can say NOTHING!! Thank you, Os! See you at the gym.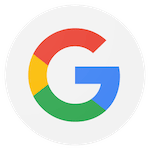 I've had the pleasure of working with Os for the past several months and I can honestly say I've been nothing but impressed. Throughout these crazy times he has never once put his business above the mission of serving his clients and his community. His attention to detail, the vast knowledge, and overall compassion for the members has been a breath of fresh air. Anyone in the Oceanside area that is searching for someone to guide them through their personal health journey would be hard pressed to find a better mentor and coach. Please do yourself a favor and call or email and spend five minutes just speaking with him to see for yourself the extremely unique opportunity this gym provides.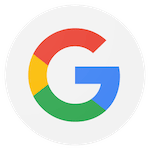 I've tried a lot of gyms. I kept going for the sake of routine and got no real results. This is more like a school for building the strong capable body you always wanted. Now I'm doing solid push-ups I could never do, my back never hurts, and I'm stronger than I've ever been. I also have balance, miraculous! I've been clumsy and bruised my whole life. People have told me I look toned and athletic. I feel able to do things I've never been able to do. Os and Erica are outstanding coaches and the past year has been transformative. I can't wait for what's next!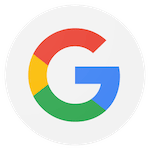 Training with Os and Erica was absolutely awesome. They are amazing coaches, but more importantly, world-class humans! Both of them are committed to the fundamentals and power of technique in movement and truly students and experts of the kettlebell. They keep things simple, fun, and truly effective! If you are looking to get in great shape, get stronger, feel great, have fun, master the kettlebell, and bulletproof your body, then Iron Core is the place for you. Thanks!

Sabrina Aery / San Diego, CA
No One Better for Attitude, Fitness Improvement and Strength Training
I trained with Os and was introduced to Kettle Bells by Os for the past 9 months. He brought me farther than I ever could have imagined in fitness ability, strength, and muscle development. He is an incredible Kettle Bell instructor and really was instrumental in my catching the KB fever!!
His patience, ability to instruct each movement while always ensuring I was safe and doing it appropriately were amazing. His strength is at pushing you beyond whatever you thought you could do, while you remain injury-free and are really learning the correct ways to do the moves.
I would recommend training with Os any day, any time to anyone!!!

Lauren Sautkulis / San Diego, CA
Os knows how to put you to work while having fun. His training is a total body workout. Each training experience is creative and challenging. I am stronger and leaner because of his knowledge and abilities using kettlebell training. Kettlebells have changed my body. Os helped me achieve my goals faster than any other workout I have tried.
Thanks, Os!!!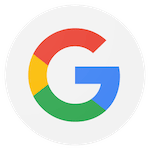 Os and the team at Iron Core Oceanside are absolutely top notch. Whether you've never worked out in your life or you are a health enthusiast this is a great place to continue your health journey. At Iron Core they will give you all the tools you need to be a kettlebell ninja. They keep their classes small so they can give each person the individual attention they need to perfect their technique. Every time you come in for a work out Os comes up with something new to challenge you whether it be the jump rope, KB swings, or balance drills. If you're looking for long term changes in your strength, body composition, and overall health this gym will give you everything you're looking for and much more. They also have a physical therapist working out of the gym if you ever have any aches and pains that need dealing with. This gym is a hidden gem that I hope more people can get to experience.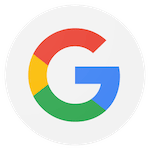 This is a kettlebell instructor led training and it's awesome. I can finally do kettlebell swings without my back hurting!! Apparently, I was doing them wrong for the longest time. Love the attention they give to each person individually, everyone has different needs and level of fitness and Iron Core tailors to all of them. I have learned in all the different directions our joints can move and flex, it's mind blowing. The best in North County San Diego.

VERY Inspirational and full of energy!!
Os is one of those guys that always seems to have limitless energy and a great attitude. Os works very hard to involve everyone in his classes and is always approachable. His expertise with kettlebells is obvious once you see him and listen to him. From basic to advance, Os is able to instruct with ease. His classes are always challenging yet fun; at the end of the session I always feel like I've accomplished something and usually have learned something new. I wish there were more people like him around!! We're very lucky to have him as an instructor at Iron Core. Keep it up, Os!

L. Wallach / Pacific Beach, CA
Talented, smart, motivating and gets you to commit
Os started me off just where I needed to be -- nice and slow-- helping me rebalance my body. And now, I am pleased to tell you he has actually motivated me to commit to coming to kettlebell class. Os is full of positive energy and encouragement-- each and every time I see him. His coaching is motivating and easy to understand. He helped me every step of the way-- giving just what I needed as I slowly progressed to being truly comfortable with kettlebells. (I had tried them before-- but never felt very good after the workouts.) I am actually looking forward to waking up oh so very early and getting in a training session before the kids wake up... and reclaiming my body and my health. Thank you Os.

10/10 Best instructor I ever had
Os is awesome and the best instructor I have ever had. I always looked forward to classes when he taught because I knew I would get a great workout and have fun. He is always very focused on his students and their goals. He always motivates and challenges me to go to the next level. There are not many like him.

Forrest Shaffer / Temecula, CA
This review is long overdue!
Os is the best trainer I have ever trained with and no one has given me the self-confidence and skills that Os has shared with me.
He takes the time needed to get to know you, your goals, strengths, and weaknesses then formulates a plan of true greatness to ensure you succeed with your training!
I have never stuck with an exercise regimen as long as I have after training with him and look forward to future consultations.


Marlena Alford / San Diego, CA
See?! I can do it!!! :)
So this review has been a long time in the making because, seriously, what can you say that hasn't already been said? Everybody is right, Os is the best there is. He works with your fitness level. He's generous with his time and energy (especially in his early 6 am workouts!). And his classes are always different, interesting, and challenging. Since I've started working out with him, the weight has just melted off. I'm able to swing and snatch heavier weights that previously intimidated me just by the sheer size of them. I have a level of confidence while working out that I never had before. One day I know I'll be able to do a pull-up and it'll be because of him (literally, haha) supporting me.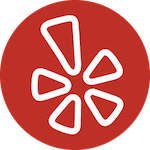 I been a member of ironcore for about 4 months and so far I had great experience. Customer treatment is great, they care about each person as family, and they prioritize safety by teaching correct technique and proper posture when managing the kettlebells. I used to suffer of back pain everyday at work while sitting all day in my desk. After I tried the training for 2 weeks, I notice my back pain went away and I attribute that to the core-focus training and technique coaches teach.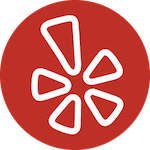 Os and the team at Iron Core Oceanside are absolutely top notch. Whether you've never worked out in your life or you are a health enthusiast this is a great place to continue your health journey. At Iron Core they will give you all the tools you need to be a kettlebell ninja. They keep their classes small so they can give each person the individual attention they need to perfect their technique. Every time you come in for a work out Os comes up with something new to challenge you whether it be the jump rope, KB swings, or balance drills. If you're looking for long term changes in your strength, body composition, and overall health this gym will give you everything you're looking for and much more. They also have a physical therapist working out of the gym if you ever have any aches and pains that need dealing with. This gym is a hidden gem that I hope more people can get to experience.

I can't believe I can do that!
Do you want to be motivated, challenged, and do things you thought you could possibly never do? Then I highly suggest Os as your trainer! All Os has to say is, "You can do that." In my head, I'm saying, "I can?" With his ability to read my thoughts he says, "You can do that." So, I try and WOW, yes I can, which is always a surprise to me! He amazes me with his knowledge and how he puts that into practice. He uses imagery, which I love because you can see what position your body needs to be in to complete your workout with the best technique and to keep you injury-free! You can feel how much Os cares about what he does and loves what he does. With that kind of PASSION, you just can't help but want to come back for more!

Fantastic Hour!
My husband and I were in San Diego on vacation and we made a pilgrimage to meet Os - we weren't disappointed: his instruction was top-notch - he gave me some great tips and tweaks to make my workouts even better. He worked with us from our own strengths (me - Martial Arts: my husband - triathlons) and gave us advice and guidance based on our own very divergent needs. It was a great hour - more like an hour and a half, he didn't rush us out and gave us as much time as was necessary. It was a very dynamic hour with a truly knowledgeable instructor. Absolutely worth a stop on our vacation and a privilege to have worked with him!

Go see Os!!
I had been training with Kettlebells for a while from watching Pavel's videos. A trip out west gave me the opportunity to train with a certified RKC instructor. I didn't know what to expect when I showed up. I was immediately impressed with Os as a person. His training was superb! Very passionate, energetic, and creative instruction backed up by his extensive knowledge of Kettlebell training and functional movement. If I make it back to San Diego I will be sure to visit Os again for more excellent training.

Stephanie / San Diego, CA
Body By Os!
I have never seen a more committed trainer that really cares about his students! Os has an exceptional understanding of anatomy and physiology and works with each person to achieve their personal best. Kettlebell training can be awkward and intimidating at first and Os takes the time to make sure technique is mastered to increase strength and flexibility and decrease injury. He also adapts routines taking into account any injuries or limitations someone might have. I have worked out most of my life and I have never been more lean or strong than I am now. I love kettlebells and I love Os!! He is the reason I get up at 5:30 three times a week!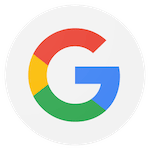 I arrived at Iron Core with a messed up body and within the first session I realized I arrived at the right place. A body in pain can heal, and mine did quickly from the techniques used here at Iron Core. I'm so grateful for Os and Erika and the awesome community here as well!

Christina Kaus / San Diego, CA
Awesome Trainer, Awesome Results
Os is my go-to trainer for Kettlebell workouts. Sessions are never the same, which keeps things interesting and your body on notice. I am a competitive tennis player, and because of regular my workouts with Os, I can stay on the court far longer than my opponents can (which is crucial in a tight match!), and I am much stronger than ever before. Os even helped me overcome my fear of "box jumps" making him my hero!! Os looks at everything, neurological stretches, Z Health, nutrition. Everything! I highly recommend Os to anyone wanting to be fit and healthy.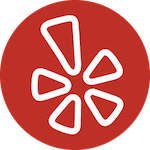 I love this gym and my family and I are so happy we are all members now. The owners are incredibly sweet and give us the best workout techniques. It's unlike anything I've ever done before and I'm already feeling stronger in my core. I highly suggest trying it!!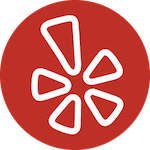 I met Os and Erica when Iron Core Oceanside joined forces with my Imapct Fitness Family. After just a few weeks, I have become stronger and SMARTER! I have discovered muscles I never knew I had by making the most of leg day and learning how to master the Turkish get up. I feel privileged to learn from and train with these two ninja masters and Coach Javi and Mike.
If you want the attention, commitment, and focus of a personal trainer and enjoy working out with a fit family you will love Iron Core Oceanside.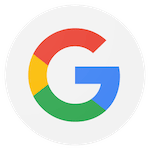 If you're looking for a gym to give you actual results look no more. Over the years, I've experienced lower back pain and through the training I've received at Core Fitness I'm pain free. My husband and I go together and I've never seen him as strong and fit as he is today. Os and Erica are amazing!! We love our core fit fam!!!

Sharon Simmonds / San Diego, CA
I am stronger than I have ever been thanks to Os!
I discovered Kettlebells about 2-1/2 years ago and immediately felt the cardio and stamina benefits, and saw strength development in my legs and butt. However, it wasn't until I started taking Os' class that I added significant upper body strength. Os' method of teaching safety pushed me to challenge myself with heavier weights. It's very satisfying to see the improvement and Os is incredibly motivating and inspiring.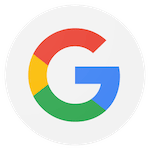 What do I like about this business? I love everything about Iron Core Oceanside! Iron Core Oceanside is not just your regular fitness center, it's a 'school' that teaches members strength and mobility to better perform in their workouts. Their priority is ensuring the safety of the members doing the exercises correctly. They take the time to educate the class on how to do the rep, and which muscles to engage. I appreciate how they focus on form and technique versus doing as many reps as you can. They encourage you to take the time to do the reps the correct way, even if you can only do 1, versus as many reps the wrong way, which will lead to injury. After having one-on-one sessions to work on movement restoration to help with my lower back pain, I also learned how to focus on strength and flexibility to properly workout safely. It's not just a physical exercise, but it's also a mental exercise to focus on synchronizing your breathing with each movement of your rep. After six weeks of training the Iron Core Way, I feel stronger and more confident, and my lower back pain is diminishing. They are truly the perfect role model of health & fitness and I look up to them as my mentors, my teachers, my 'Sensei'. They possess a wealth of knowledge in strength, agility, and vitality, and I'm excited to continue to learn from them.
I look forward to starting my day going to class every morning, and leaving feeling positive, which helps me stay grounded during this pandemic. I highly recommend!!

Jean Freiser / San Diego, CA
Positive Health Results
I am going to come straight to the point. I agree with everyone's comments about Os Aponte as a trainer and motivator. Os has helped me increase my strength, lose weight, and improve my overall body tone. More importantly, I was able to decrease the affects of osteoporosis. Recent medical tests indicate a decrease of bone loss and has allowed me to stop taking medication. What a great positive result! I was the last person you would expect to get involved in such a difficult strength exercise program. Os has made me a believer. In addition, his classes have become a Freiser family affair which is wonderful.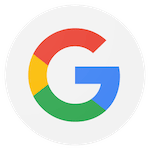 I can't say enough great things about the Iron Core clan! This place has taught me so much more for the betterment of my daily lifestyle in health AND fitness. I have thoroughly enjoyed becoming a student in their program. I never thought I would work with kettlebells but it has improved my health and fitness in the best way! My posture and form has massively improved and it makes such a difference in my daily life, especially since I used to sit hunched at a desk all day. They will work with you for as long as it takes on form! I genuinely learned the meaning of mastering one perfect form set rather then a time limit for as many sets as possible (which caused for injury!) and I feel the difference in improvement in my fitness so much more! it's not just fitness here, it's genuinely bettering your daily lifestyle with coaches that make all the difference to work you through the form and moves. In short, this place is awesome! And I probably wouldn't have survived Covid without them and their virtual program! 😂


Aaron Freiser / San Diego, CA
Makes you want to work extra hard
Os is very aware of the desired exercise levels of his students. He seems to have an innate sense of what people want to achieve and directs them to that goal. It is unusual when you can find a trainer that can insert his personality into the workout and at the same time be aware of the technical corrections necessary for all participants. His enthusiasm is contagious and that is definitely necessary to get through his workouts. He makes a difficult KB workout as close to fun as possible. I am older than most of his students and have been working out for a long time and Os is by far the best trainer, and motivator that I have worked with, and appreciate all he has done for me.

For those who take their fitness seriously, go with OS!
I work in federal law enforcement and my fitness is important to me. Besides that, I was an all-state wrestler in high school, studied kinesiology in college, and have been a pretty big fitness buff all of my life. Regardless, it only took a few classes with Osvaldo and knowing his background to know that participating in his classes was the way to go. I've improved my conditioning and even beat my old high school deadlift record by pulling 325 at a bodyweight of 165 and I haven't deadlifted in over a year! Can't wait for my next class!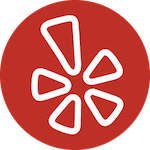 Wow. So awesome to finally build my core without hurting my back with endless crunches. Thanks Erica and Os! Highly recommend!!!

Awesome!
Os is the best thing that has happened to me since I stopped running. He is a very dedicated and motivating instructor. He will help you do things you never thought possible (like pull-ups). I look forward to every class with Os - each one is always different and challenging, which gives me the motivation to keep going. Os is very knowledgeable in his field and is always interested in meeting and exceeding the client's needs. I can say that thanks to Os, I am now addicted to kettlebells! You are the best! Gracias!!

Ryan Harmer RKC / Westfield, NJ
Thanks!
Os was one of the assistant instructors on my team (Team Franz) for the San Diego RKC. Os was encouraging, motivating, and knowledgeable. It was a pleasure to work with him, and I look forward to training with him again!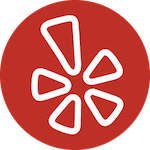 This gym is such a hidden gem. I've never had success with a big gym where I do my own thing. I need direction, and Os is the best. Small, intimate classes that focus on the strength training that I need to achieve my goals. He is so thorough and really cares about his clients. I love that he makes sure you're doing the exercises right so you don't get hurt by trying to go too fast or too heavy. This place has honestly been such a blessing!

Joey Barbera / Nashville, TN
Os was a great instructor
Os was very patient and supportive in the course. He was always there to help. I really enjoyed having him as an instructor and hope that others would have such a great trainer as Os.
Thanks for all the help and staying patient with me.

Gary Grant RKC / Victorville, CA
Awesome!
Os was one of my team leaders this past weekend at the RKC San Diego.
There are 4 words to describe Os and his teaching.
Patient!
Enthusiastic!
Fun!
And of course awesome!
Thanks for all your help Os, I can not thank you enough.

Monica Cochrane / San Diego, CA
He is positively Os-some!
I've been taking classes with Os since he arrived at Iron Core Kettlebells about a year and a half ago and continue to be so impressed with him. Not only is he a delightful, caring, bright, funny, sensitive, and compassionate man, but he is also a powerhouse and creative genius who inspires us to be the very best that we're capable of. He gently and persistently encourages us throughout the sessions and knows us all individually so well, that he constantly inspires us to challenge ourselves, while he reinforces that our form is correct. Take the grace of a dancer mixed with the strength and conditioning of a career in the military (you wouldn't think of those two disciplines in one sentence, but that's the genius of Os to make them work) and you have the ingredients for the most fun you can have while working really, really hard to reach - and surpass - your goals.

Fun, fun, fun!!!
I've been working out with Kettlebells for several years but not until working out with Os have I ever had this much fun (yes, FUN!). He truly 'brings it' during every class and keeps you motivated and feeling like you can conquer anything. He's the most enthusiastic and fun trainer and that makes working out desirable rather than necessary. His workouts are no easy task, that's for sure, but that's also what makes them so effective. Aside from the fun stuff, Os is a tremendously talented trainer and his passion for excellence certainly has an impact on everyone he teaches. He's extremely focused on proper technique and form and he takes the time to make sure that each and every student is on the right track. Os is simply awesome!!

Sarah Lurie / San Diego, CA
Off To See The Wizard...
First and foremost Os is a wonderful person. This single fact is one reason why he is such a dynamic trainer. Os started training me when I was pregnant and he completely kept me focused, balanced and strong throughout my entire pregnancy. As a result, I was ready to begin training again within two weeks after giving birth. Os' expertise, dedication, and caring helped me lose all the baby weight (and more) and by the 3 -month mark my body fat was down to 12%! That is why I call him the Wizard of Os- he has the experience and credentials, but his focus on the client and their needs is what works magic. Don't be fooled- Os serves up some really tough love in the form of kick-butt workouts designed to get maximum results. Truly an expert in his field and an excellent person- thanks Os!
-Sarah Lurie, Founder, Iron Core Kettlebell Strength and Conditioning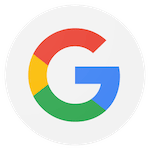 Os and his team are amazing. Os is a great coach and his attention to detail and understanding of movement patterns is exceptional. His kettlebell classes and coaching sessions provide precise instructions to learn and workout safely. The gym is very well equipped with wide range of free weights and exotic equipment like Gada (Indian Mace). Os has immense knowledge on different modalities of training, and continues to learn new techniques. He is absolutely a great guy to chat with. This place is a true gem in San Diego!

Os is simply............ THE BEST!
Os is knowledgeable, enthusiastic, energetic, and fun! He keeps you going even when you don't want to. He keeps you motivated to accomplish things you never thought you could do. His workouts are ever-changing and always challenging to keep your body in its best shape. Os is willing to spend the extra time and effort it takes to make sure that EVERYONE is using proper form and benefiting from each and every workout. As I said, he is simply the best!! Thanks, Os for keeping me motivated to want and do more for my mind and body. I have become stronger with more energy to chase around my two small children. I love it! Kettlebells AND Os! ALL-DAY, ALL NIGHT!

Outstanding!!!
Os is probably hands down the best trainer I've ever had. I was new to Kettle Ball training, and he made me feel like I knew what I was doing from day 1. He has such amazing energy you can't help but feed off of it!!! I never was bored as he always switched things up and made me try new things each and every time. His belief in my abilities made me want to be better day after day. I would recommend Os to anyone wishing to better themselves physically and mentally. It was a great experience!!!

Ashlie Robinson / San Diego, CA
Shoulders Back...and face the world with more balance!
Somebody already said it best: Os is my athletic muse! I don't think it could be described any better for myself. He is the inspiration and motivation I find that makes me improve. His style is more than that of student/teacher, but more of a friend. I find that I strive to do better so I won't disappoint Os. But...even if I am slacking off he doesn't make you feel too bad about it. When I started, I was completely physically worthless, but with Os, I no longer feel intimidated about so many physical activities. With his guidance, I have developed more fitness, strength, and confidence to go more 'balls out' with activities that I thought I could never do again to trying those I thought I could never do.

Motivated to the next level over and over and over again
I have been involved in some sort of disciplined exercise since the age of 9; ballet, tennis, boxing and now as an adult, I have finally found a form of exercise that can achieve amazing results in less time-kettlebells. This does not mean less discipline and motivation. Os is an amazing individual and trainer; he keeps you engaged both spiritually and physically to reach your goal. He takes the time to talk to you about what it is that you want to accomplish whether it be strength training, body sculpting, weight loss, or nutrition. His work ethic, knowledge of fitness, and enthusiasm are a force to be reckoned with! It is a privilege to have the opportunity to work with him.

Julie Cousens (Iron Core Newbie) / San Diego, CA
Da' Bomb!!!
Hmmmm.....how can I best describe Os? He's a Yellow Pages ripping, hand standing, headbanging, dancing maniac bundle of energy! When Os tells you that you just performed the perfect "swing" you feel like you just climbed Mt. Kilimanjaro. He is an amazing motivator and emanates an energy that is contagious during his classes. He is incredibly skilled but is wonderfully patient and meticulous when he teaches new students or when he sees a long-timer losing their form. Thanks, Os....my abs are finally making an appearance for the first time in ages!!!

Julie Cousens (Iron Core Vet) / San Diego, CA
10/10 I Passed the RKC
I consider myself lucky that I happen to stroll into your class one day almost 2 years ago at Iron Core. Training with you truly prepared me for what was the most challenging but most rewarding weekend of my life at the RKC. I have always admired you but until this weekend I really did not appreciate your talent, skill, and passion for your work and clients. You are an incredible example of what all RKC instructors should strive for. I wish you all the happiness in the world! Thanks again for making this happen.
J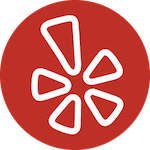 Learning to be aware of your whole body in a movement was a big change I learned being a part of Iron Core Oceanside. We joke that every movement has about 50 parts +1 because Erica and Os' goal is to ensure our bodies will last beyond their training. They both want to ensure we understand our bodies and not just move to the next heavier kettlebell because without the core foundation and mastering it, you can create lifelong injuries. Their first step is to understand where you are the day you walk through their doors and provide guidance on techniques to do throughout the week. To know that the owners care that much about my overall movement abilities is what keeps me coming back! If you are serious and want lifelong protection over the one body you are given, give Iron Core a try - you will not be disappointed!

Carol Raymond / San Diego, CA
Os is the best!
Os is an incredible trainer. His dedication to training with kettlebells inspires one to push to a higher level, but always on a safe plane. He motivates me, even when I just show up!

Can I have your extra phonebooks?
OSsssssssVALDO APONTE is the best trainer I have ever had. He blends encouragement with humor, and excitement with the little extra kick-ass mentality that you need to finish off those last couple reps to make a workout really a workout. I do not know how to explain the little bit extra he has that makes him the trainer he is and separates him from the pack; I just know that he has IT. I love that he grows in class with you. I have seen his progression fitness-wise as I have seen my own. He now asks for all of the spare phone books we can give as he is developing his ability to rip phone books in half.
Os is not just a motivational trainer, however. He knows what the body is meant to do, can do, and should be doing. This means he is always helping to prevent injury and accomplish an exercise in the way that your body can do it.
Os is a trainer but a peer at the same time. That is truly awesome.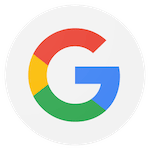 The training and technique learned from Os has revolutionized my body, how I now approach "working out," and how I feel. Definitely a place to check out regardless of your fitness level.

Harres Karim / San Diego, CA USA
Amazing trainer!!!
I attended a Start Me Up Class and that's when I first met Os. He is one of the coolest, kindest, and knowledgeable trainers you will ever meet. He makes the workouts fun and extremely beneficial. Whatever your goal, Os will help you get there. I told Os I wanted to jump as I used to in high school. I am now 31 years old and still play basketball competitively. I used to be able to dunk in high school and since then my jumping ability has gone away. Two months ago I started working out with kettlebells with Os as a trainer. With my job, I can only make it around 3x a week. In two months, my vertical jump has increased over 3 inches and I am grabbing the rim two-handed pretty easily now. If I continue with Os and the kettlebells, I will be throwing it down as I used to!!! I feel soo good after leaving the workouts and am noticing my body looking leaner. Os, you da man bro!!!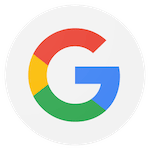 Miguel Contreras / San Diego, CA
Os Aponte at Iron Core is sheer GENIUS. I've been thoroughly impressed with the amount of care, attention to detail, intellect, and creativity that he puts into his fitness programming. This is NOT one of those "Just do what is trendy, beat you down, and just sweat" types of outfits. Os takes his time to personally assess you and discover individual weaknesses to strengthen and limitations to overcome. I've worked with OS/Iron Core as a personal training client and now as a virtual (at home) program client: specifically using kettlebells and bodyweight movement. I have been thoroughly impressed with my results, and not only have people started to compliment me on my changes, but I've seen the gains in other aspects of my life. My mobility and balance have enhanced tremendously. I am an AVID hiker and going uphill has become so much more pleasurable because my metabolic condition and endurance have increased, Hills? What Hills? I also kayak regularly and my paddle sessions have gone longer and feel easier. I've also started training in jiu Jitsu and though I am a beginner; I've noticed my strength, balance, and endurance increase on the mat since training kettlebells under the guidance of Iron Core. The fact that I've gotten healthier and stronger has helped me gain more energy for all the other things I like to do in life. OS designed a very individual and specific program for me that has addressed imbalances and I've been able to fill gaps in my technique. I highly recommend Iron Core to anyone who wants a smarter and more balanced approach to fitness and well-being.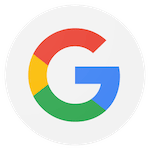 I am really honored to train with this man, I have learned a lot from him during my stay at SD!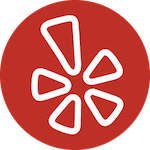 I am legally handicapped and have been help tremendously by different techniques of exercise, physical therapy and mobility drills over the years, I've been following Osvaldo for sometime on IG and as I flew to California decided to contact him for a session and he blew my mind! He knows his stuff and all I can say is, he is absolutely a rare find! Top class type of guy. So grateful for meeting him and acquiring some of his knowledge. He will help you with your mobility, flexibility and will assist you to identify your areas of weakness. I always say " The beginning of wisdom is to know yourself!" Osvaldo will bring your training to a whole new level.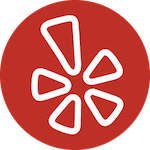 Without any hesitation, I would highly recommend Os. He is excellent at what he does and cares about the people he works with. No matter what he does he is going to be successful at that task. I first saw him working out before my first training session. My thoughts were this guy knows how to stay focus, have perfect technique and knows his stuff. These are the characteristics of the man known as Os.

Leticia B. / San Diego, CA
The best trainer!
I have been training with Oz for about 8 months and have found him to be one of the best trainers I have ever had. Oz has an advanced level of knowledge of the body that enables him to provide the best training program for every individual. He is one of the few trainers that know how to tailor a workout to deal with the physical challenges of obesity. His training sessions are always safe and fun. Ultimately, he encouraged and inspired me to continue to work out and give my best effort at every training session. I am forever grateful for Oz's help in my journey to better health. In my book, you can't find a better trainer!

Todd Adamson / San Diego, CA
Off to see the "Wizard"
I was introduced to Os and his training methods shortly after attending Iron Core's "start me up" class. I was overweight, weak, and had no energy. I quickly embraced his techniques and was shocked at how fast the weight dropped, my strength increased, and my energy shot through the roof. Os is a true professional and a master of physical training. His classes are challenging, fun, and worth every drop of sweat.....I can't wait for the next one!!

Anyvette Robles / Bradenton, Florida
Phenomenal!!
Os is an astonishing trainer! He's so patient making sure that you are safe at all times. He's committed to making you reach beyond your goals and he still manages to keep a sense of humor making working out enjoyable. I'm in the best shape I've ever been in thanks to Oz. Hands down I would recommend Os to anyone. Thank you, Oz!

Felipe Acevedo / San Diego, California
Hands down....THE BEST!
Before I met Os, I had a stubborn approach to fitness and strength. He has opened my eyes to TRUE fitness and TRUE strength! I have never met anyone more patient, more knowledgeable, more committed, more passionate, and more humble than this man! And to top it all off, I have never met anyone more willing to teach and share his expertise.
I feel blessed to have met this man. Honored to have trained with him. And blessed to be able to call him a friend!
Thank you Os.

Sary Robles / Bradenton,FL
The best trainer ever...
I had tried many different exercises before but nothing that would keep me interested. When Oz introduced me to the kettlebells I was hooked. I have never felt better or more comfortable about myself in a long time and I enjoy working out. He makes it so much fun and takes his time with you to make sure you're doing it right. He has helped me reach my goal and so much more. If you want to get in shape and enjoy doing it go see Oz he is the best. Thanks, Oz!!!!

Scott Swiech / San Diego CA
Oz has the mad skills to take you there, each and every time
I trained with Oz in other gyms before finding him here at Iron Core. He introduced to me the use of Kettlebell training with other forms of exercise and I was hooked. I trained with him until he left the gym and went to training full time with Kettlebells, so I came here to continue my training with OZ. I feel so lucky to have found someone who has so much knowledge and experience to guide me in the right direction. He motivates me to do my best and keeps my energy high while keeping sure I have good form. I don't know how he does it, but I'm glad he does.
I've had many trainers in my day, but never had one as enthusiastic and smart as him. All that and still keeps a down-to-earth, friendly attitude.

Elie Taylor / Las Vegas, NV
Unreal!!
I have had several personal trainers over the years who have worked to improve my body and conditioning level but as soon as the trainer was gone, so were the results and the ability to train at an advanced level. But with Os and the training Os has given me on the Kettlebell, I have been able to not only maintain my gains but constantly improve on them and reach goals I never thought my body could achieve. I just didn't think " I had the genetics" to do what he does. I realize now it's all possible. Thank you, Os!!!

Has Ninja skills and POWER
Oz has provided me with motivation and instruction to help me reach my fitness goals. He has the ability to solve specific exercise needs for maximum results. He is a true professional.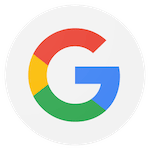 I highly recommend Iron Core. What I like most is how technique is the highest priority. It doesn't matter about your age or fitness level - everything is geared toward individual ability - you will learn how to do everything correctly so as to avoid injury, but challenge yourself at the same time. Oh yes - You WILL get a good workout!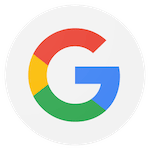 The coaches are wonderful and truly care about your form to make sure you are doing these work outs correctly. They genuinely care about your progress and push you in each class. Highly recommend!